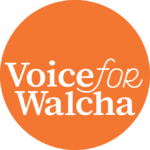 FUNDING
10 Oct 2022

By way of an update since the Community Forum at the end of August 2022:

The Executive met with Adam Marshall on 26 October 2022. This meeting occurred in Walcha and our Mayor, Eric Noakes was also in attendance. It was a productive meeting with Adam where discussion was had relating to the Renewable Energy Zone (REZ), the NSW Planning Department and the Winterbourne Wind Project;


We also had a meeting with Doug Landfear Project Manager of Vestas, Evan Carless and Andrew Collins on 29 October 2022. At this meeting a number of issues were tabled for discussion including the lack of community consultation, decommission bonds, traffic and transport, construction labour force and availability of water.


Presentation to Walcha Council – We have approached council and are going to present at the next council meeting on Wednesday, 26th October 3pm. We plan to outline our concerns regarding the Winterbourne Wind Project and ask them to consider submitting and objection (rather than a comment) to the EIS if the community concerns are not addressed. We recommend that if you have concerns about the project that affect the whole community, please write a letter to the council voicing your concerns. The more they hear about the concerns of the community, the more likely they are to object to the proposal. It would be great to have as many letters of concern presented to the council before the meeting on the 26th. Emails can be sent to council@walcha.nsw.gov.au.

Since the Community Forum we have had a number of people approach us who would like to be involved but are unable to assist in the day to day workings of the group and would like to contribute funds instead.
As the activities of Voice for Walcha will involve the use of professional services (e.g. legal services), as well as printing, advertising and other administrative costs, we will endeavour to use funds raised to allow for these exercises. Contributions for members of the executive or committee's time will not fall under this description. It is estimated that for the costs of services listed above, in relation to the current project (Winterbourne Wind), will be approximately $40,000.
We have created a "policy for handling funds" that can be found at our web page. It talks to how we will keep track of donations and spending, signatories etc.
If you would like to contribute financially to the above costs to ensure we are able to cover the professional services and outlined costs above, this can be done via direct deposit to the following:
Account Name: Voice for Walcha
BSB: 932 000
Account Number: 100490402
Please use your Initial and Surname as a reference, so that we can allocate your contribution and send a receipt. We would also urge you to send an email indicating that you have made a contribution.
As the Winterbourne Wind EIS release is imminent, we kindly ask that if you are considering donating to Voice for Walcha this be done by 26th October 2022.
Further, should you wish to discuss making a donation, or your intention to pledge funds, please do not hesitate to contact any of us or any member of Voice for Walcha.
We thank you for your generosity and support in helping us to work towards protecting the town and community from any adverse effects of the planned Renewable Energy projects.
If you feel there are other ways you can help out or you would like to be more involved in our activities, or you have any suggestions, please do not hesitate to contact us.
Voice for Walcha – fundraising sub-committee
Simone Timbs
Jim Young
Sarah Betts
Anna Young