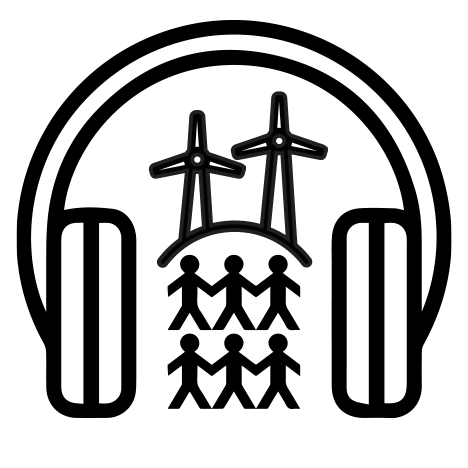 Listen to an audio version of this story >
Listen to an audio version of this story ...
As part of the Exhibition of Winterbourne Wind's EIS in November 2022, the Department of Planning and Environment (DPE) asked a number of Government agencies to report their findings about that document. Those findings also available for all to read, many pages of them, but not a positive word for Vestas and Winterbourne Wind to hide their perfidy behind.
You're welcome to read all those reports; there are links below. But to cut to the chase, here are direct quotes from those agencies dealing with six main areas of major deficiency in that EIS, as well as two truly damning assessments by our own Council and Uralla's.
Be aware that what follows is not what some would happily call rumour-mongering and fact-fiddling by a bunch of divisive radicals. THESE ARE FACTS - cold hard undeniable facts from thorough reports by experts in their various fields - verbatim, word-for-word, straight from the (many) horses' mouths! So if it's the facts you want, read on.
Advice on EIS from Dept of Planning & Environment – Water
Insufficient information has been provided to confirm operational water take for the project. Insufficient information has been provided to understand the ability to obtain relevant entitlements in the required water source. Clear demonstration is requested as obtaining these entitlements can be a risk to the project.
Advice on EIS from Heritage NSW – Aboriginal
Based on the Aboriginal Cultural Heritage Assessment Report (ACHAR), provided in support of the Environmental Impact Statement (EIS), there is insufficient information provided for Heritage NSW to advise the Department on whether the management recommendations are adequate and if the ACHAR substantially complies with the SEARs.
In any event we believe the Dunghatti have rejected the ACHAR as a flawed process.
Advice on EIS from Transport for NSW
TfNSW has reviewed the development application and supporting documentation submitted and is not satisfied that the proposed development has adequately addressed the anticipated construction traffic impacts on the NSW state road and rail networks.
Advice on EIS from Dept of Primary Industries
We note the extension of the EIS submission timeframe to January 2023. Effort should be made to mitigate the issues arising in Walcha, for example workforce housing arrangements, community benefit fund distribution, local procurement, visual impacts, use of water resources, disruption to transport routes, decommissioning and rehabilitation.
Council has reviewed the documents and appendices to the EIS and for reasons outlined in further detail below, considers that it is substantially devoid of critical information and data required to enable a thorough and informed assessment of the environment impacts associated with the Project. The information provided in the EIS in respect of the Project is inadequate, inaccurate and inconsistent.
Council lodge an objection to the development of Winterbourne Wind Farm on the grounds that the following issues, that may impact substantially on residents of Uralla Shire, are inadequately addressed by the Environmental Impact Statement:
Advice on EIS from NSW Biodiversity Conservation Division
For biodiversity, the land category assessment is incomplete and has not considered critically endangered ecological communities and flora, avoidance and minimisation of impacts on biodiversity values is insufficient, vegetation mapping and vegetation zones are inaccurate, vegetation integrity scores may have been reduced by surveys undertaken during inappropriate seasonal conditions, the extent of impacts on serious and irreversible impact (SAII) entities is unacceptable, bird and bat utilisation data are insufficient to inform the assessment of impacts on these species, threatened fauna and flora surveys for some threatened species do not accord with the Biodiversity Assessment Method (BAM) 2020, fauna species polygons for some threatened species are incorrect, the assessments for koala and greater glider have not considered the current listing status of these threatened species, prescribed and indirect impacts have not been offset, and impacts arising from the haul route have not been assessed or offset.
For NPWS estate, the assessment of the impacts on aerial firefighting and park operations has not addressed the issues raised by NPWS during consultation with the proponent, in its current form the proposal will impede NPWS firefighting capabilities and operations, the bushfire assessment has not sufficiently addressed the impacts on NPWS estate, the landscape and visual assessment is incorrect and does not sufficiently identify or avoid visual impacts on the declared wilderness, the noise assessment does not consider noise impacts on camping in the wilderness and does not sufficiently identify or avoid noise impacts on the declared wilderness, the impacts on habitat connectivity with NPWS estate have not been sufficiently mitigated, and electromagnetic interference with NPWS communications has not been sufficiently mitigated.
It is impossible to imagine that the above issues can be satisfactorily addressed by Winterbourne Wind. These professional evidence-based reports make it clear that this is a poorly delivered EIS for a poorly designed project. In the words of these professionals … Insufficient, inadequate, inaccurate, inconsistent, inappropriate, incomplete, unacceptable, a failure.
We believe this 'failure' continues to waste community time and money.